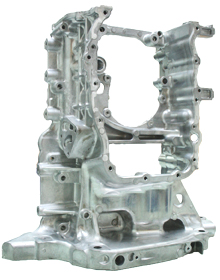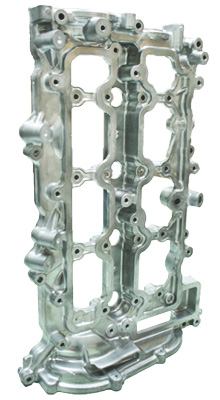 Auto parts, Motorcycle parts , Agricultural machinery parts , 3C Electronic parts and any product which can be produced by High pressure die casting.
Establishment : 1980
Product: 100% HPDC mold
Export ratio : 85% (2012)
Capability : 125 ton ~ 1850 ton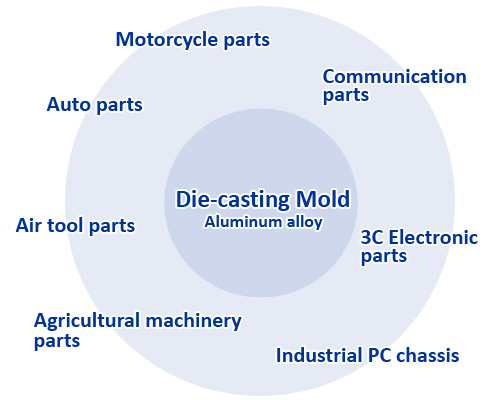 Quality first is business concept for us. We employ Manufacturing execution system (MES) to control all of process.
From the design to the manufacturing phase , equipped with the precise equipment and offer latest technology to all customers.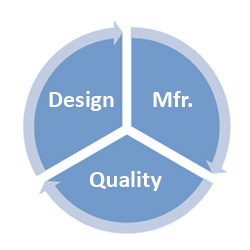 Collocation core technology :
Moldflow Simulation
High speed CNC machining
Coordinate Measuring Machine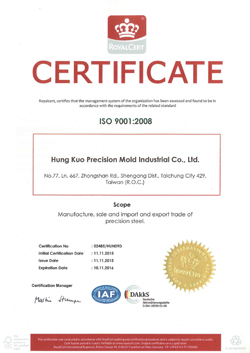 ISO-9001:2008 Certificate